The Indian Ocean Triennial Australia 2021 is coming! I must've mentioned it a bit, in passing at least, as my new work Juukan Tears will debut as a part of the festival when it opens in September.
But what is it?
Well, it's a presentation of new works from a curated selection of artists from all over the Indian Ocean region. To show these works the Indian Ocean Triennial Australia curatorial team has collaborated with two major WA galleries; the Fremantle Arts Centre and the John Curtin Gallery.
And it's also a huge series of satellite events (which includes the Aussie debut of the Connexions exhibition), and a massive opening weekend and a conference.
Shall we cut to an audio-visual for all-round better explanation?
IOTA21 Artist & Program Launch from IOTA21 on Vimeo.
BTW, if you're missing my dulcet tones in your ear, stay at least until 45 seconds in, and if you want those sonorous tones (big irony here team, I'm even more high-pitched than usual, shall we say I was attempting to be heard over the waves..?) accompanied by my visage – and hands – (I'm talking with them of course!) stick with it for at least 1 minute!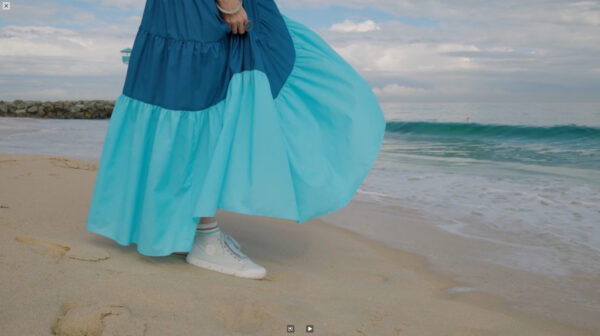 To stay up-to-date with the artists involved and the timetable of events you gotta see the IOTA21 website. And start making your plans to see world-class art all around Perth in September.